We are
Leaders in Lending

Founded in 2019
At Edenbridge Capital Limited, we believe access to quality credit is a right for everyone. We are here to help you when you need financial support. Let us рrоvіdе you with fіnаnсіаl ѕоlutіоnѕ for all уоur lending needs.
Our Corporate Culture
Stands Out From The Rest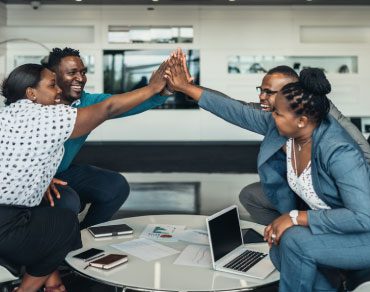 To support our partners achieve what matters most to them by offering innovative and affordable financial solutions.
These are our deeply held beliefs and ingrained principles that serve as our cultural cornerstones - guiding all of our actions.
Bold & Passionate

Respect to Humanity

Innovtiation

Dependable

Gregarious

Excellence
What We Do
Loans. Financing. Insurance
We envision what could be and help make it a reality.
We pride ourselves on our quick and affordable logbook loans which are processed within six hours.
Our other products include import duty financing, business loans, all of which you can secure if you have a logbook in your name. In partnership with the leading insurance providers in Kenya, we offer a wide range of insurance products such as motor vehicle insurance, medical insurance, Work injury benefits act insurance (WIBA) and domestic insurance. We also offer a variety of guarantees ranging from bid bonds and performance bonds to advance payments guarantees.
Why Edenbridge Capital
Affordable Financing
Go further with Edenbridge Capital. We provide low cost loans that helps you to save money and clear your debts faster.
Why Edenbridge Capital
Flexible Terms
Our loans are designed to offer flexibility. Get a tailor-made repayment schedule that fits your income with an options for early repayment without penalties.
Why Edenbridge Capital
Quick Processing
Some emergencies can't wait. Which is why we understand the need to make the funds available to you as quickly as possible. We have turnaround times ranging from 1-6 hours.
Why Edenbridge Capital
Expert Advice
We ensure that we understand your goals, budget & situation to make sure you get the right loan or insurance product.
Why Edenbridge Capital
Transparent
We discuss every aspect of your loan with you and ensure you understand the fine details.